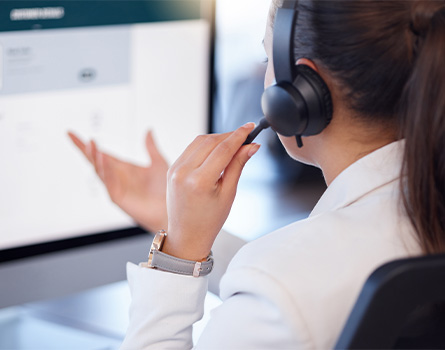 Achieve More While Spending Less

 with Our ConnectWise Consulting Services
We're here to educate Managed IT, Security, Technology, and Cloud Providers (MSP, TSP, MSSP, CSP) on the budget-friendly potential of partnering with ConnectWise. And hey, we're a ConnectWise Partner Referral Award winner for a reason—we only have your best interests in mind. Schedule a free, one-hour consultation with us.
ConnectWise Consulting
For over a decade, Rick and the team at Decision Digital have created a ConnectWise Consulting practice that teaches IT providers how to elevate their businesses using today's best operational strategies and tactics. When you engage Rick and team, you'll learn how to transform your operations, improve your processes, and crush your business productivity with operational methodologies centered around ConnectWise's powerful tool.  
With Decision Digital as your trusted guide, your MSP will learn how to get the most from ConnectWise while leveraging the immense power of ConnectWise Agreements, how to increase productivity in ConnectWise Automate, all while increasing your profits.
CATAPULT Workshop Events
Want to transform your technology firm and elevate your business? As the name implies, CATAPULT takes our ConnectWise consulting and packs it into a two-day workshop. CATAPULT will quickly get you up to speed on the best business process, workflow, and automation within ConnectWise™. These events are held twice a year (Fall & Spring).

"Decision Digital has become a trusted mentor and subject knowledge expert to many. They freely share their knowledge without expectation of anything in return. Bottom line we're a better business, and I'm a better person, because of Decision Digital."
Donald J. Bugos | President, Communication System, Inc.
"Thanks for the follow up, my team and I unanimously decided to move forward with ConnectWise.  We signed last Tuesday and have our first onboarding/orientation call tomorrow to get our plan in motion.  I do want to thank you for all your input as I shared much of what you said with our team, and I feel it was very influential in bringing a few people over that were on the fence."
Scott Perkins | President, Communications Solutions, Inc.
"Rick, you have been an absolute pleasure to work alongside - to quote one of my kids' favorite songs, "Smooth like butter!"- in every engagement. Carry on, good sir!"
Lee Pruitt | Senior Business Consultant, ConnectWise
"Rick and his company are highly respected among our members and the Decision Digital team has done wonders for our team and their utilization of PSA. Our members constantly praise the great work Decision Digital has done throughout TAG. We are lucky to have Rick as a friend and partner."
Brian Suerth | President, Technology Assurance Group 
"Your continued help implementing PSA has really changed our business."
Peter Boon | President, Electromedia
Get REAL IT RESULTS with the right tech partner