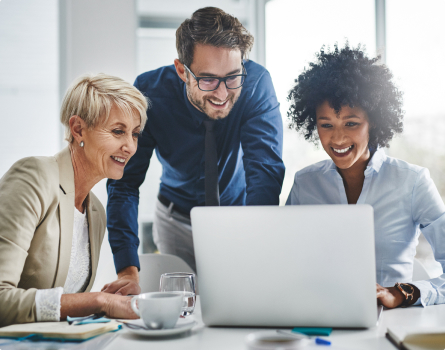 Combine Your IT Forces with 
Co-Managed IT Services
Whether you need to augment your IT services or your expertise, we have the perfect plan. Schedule a free, one-hour consultation.
Do you want the best, customized technology plan that collaborates with your existing IT staff and resources? We thought so. We want that, too. Here's other benefits of our Co-Managed services:
Guidance on how to best prioritize your IT needs and spending
Access to current cybersecurity knowledge, tools, and best practices
Technical assistance in maintaining regulatory compliances
Certified expertise than can build and manage an Azure Cloud
Increased management and security for your Microsoft 365 or LAN network infrastructure
Maybe you already have an IT team, or maybe you just need help with a specific project. With our co-managed IT services, we'll sync your team with ours, bringing high-level engineering and design solutions, scalability, and support.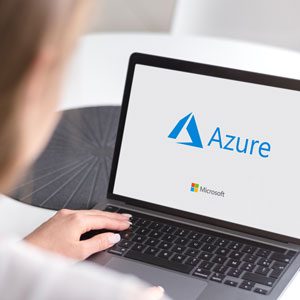 Azure Stack Management
Building, managing and monitoring a Microsoft Azure business cloud platform requires a specialized skill set and talent that is in low supply. Our trained, experienced engineers will deliver you a plug and play Azure Cloud enabling you to modernize your business operations.
Our Azure Stack Management includes:
Building, securing, and deploying Azure Cloud
Azure Optimization Assessment
Ongoing Azure cloud and security management monitoring
LAN Infrastructure Management
Local Area Networks (LAN) are known for their resource sharing abilities including devices, data, software, applications and the internet. We'll ensure that your LAN infrastructure is secure and high performing.
Our LAN Infrastructure Management includes: 
Monitoring and managing of local servers, firewall, and core network
Add-ons:
There is truly no one size fits all Co-Managed IT Services plan. Our additional co-managed solutions, compatible with any of the above plans, are:
24x7x365 monitoring
Patch management
Remote control
Centralized environment management
M365 Stack Management
The Microsoft 365 environment enables your team to communicate, collaborate anywhere, anytime, and on any device. Customizing this for your team's needs leads to higher performance and a better user experience.
Our M365 Stack Management includes:
Migration of business assets to M365
M365 Optimization Assessment and configuration
Action plan and implementation
Ongoing M365 management and monitoring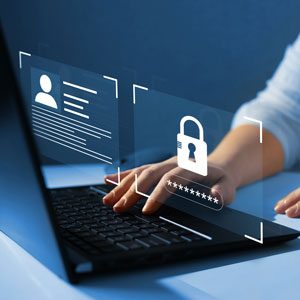 Endpoint Security Management
Safeguarding your team and work devices from cyber threats, whether on a network or in the cloud, requires continuous vigilance. We'll leverage a centralized portal to cover your network across your entire network and integrate for more comprehensive protection.
Our Endpoint Security Management includes:
Security of all your connected endpoints
Real-time threat detection and response
Managing security software components
Monitoring and incident reporting
Frequently Asked Questions
Co-Managed Services occur when a business with internal IT staff needs to augment their resources with outsourced IT Services. In essence, the outsource IT partner and the internal IT team work together to expand the area and depth of coverage for the business.
Since MSPs focus only on managing their client's IT infrastructure and systems, they develop and strengthen their expertise and knowledge continuously. For example, most MSPs have performed six times or more cloud migrations than an in-house IT person (who may have completed only one cloud migration: yours).
In addition, since MSPs sit on the front lines of business technology, they learn about the latest developments in services and security first. Also, their knowledge doesn't just sit and stagnate, they interact with many other IT vendors throughout the course of the work which gives them further insight into the larger IT ecosystem. Lastly, they have multiple experts on their teams. This enables them to have expertise across a wide range of managed IT Services that just isn't possible for a solo or small in-house IT team.
You get to keep them! We'll only fill in additional IT Services that are needed in order for you to meet your business goals.
Typically, in a co-managed scenario, the internal IT team manages all the desktops.
If you're looking for more information on what it's like working with us, please email us at info@decisiondigital.com. We'll happily connect you with our references so you can learn more about our IT approach and business relationships.
Get REAL IT RESULTS with the right tech partner