Fully Managed IT Services

to Build Your Business Better
Technology results start with a plan, a purpose and a process. It's time to get strategic.
Is work and your office IT becoming more and more of a drag? If so, there's a better way to run your business and organization that's designed to remove your technological obstacles. For instance:
Are you struggling to deliver products and services on time to your customers?
Are you working overtime and weekends just to get everything done?
Are you continuously distracted by IT issues that you shouldn't even be having?
Are you trying to figure out which technology to invest in and how much to spend?
Our fully managed IT Services are designed to remove your IT roadblocks by giving you comprehensive coverage. You'll get stability and security combined. We cover all technology setup, implementation, and management so you can work productively. We give you proactive IT solutions plus visionary leadership with a Fully Managed IT plan that grows your business.
Managed Services Offering
Our Fully Managed IT Services ensure that all your business technology meets today's best practices and standards. We'll assess your needs and create a customized plan to deliver only the IT Services you need. Then, we'll monitor, manage, and optimize it while swiftly providing IT Support as needed.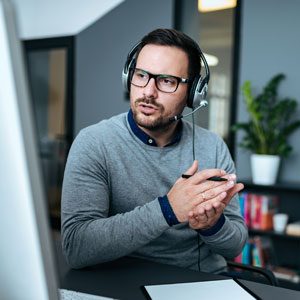 IT Support
We're more than just people behind a desk. Our elite team of support agents provide solutions that are industry-focused, user-friendly, and educational.
Our IT support includes:
End-User Support
Remote or Onsite Support
Projects Management & Support
Client Login Portal
Outsourcing your IT gives you ongoing access to a team of IT experts who will help transform the way you do business.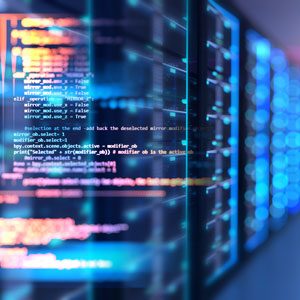 Infrastructure & Networks
Your network is everything. We'll make sure all the moving parts powering your business are performing at their greatest potential.
Our Infrastructure & Networks include: 
Monitoring, Maintenance, and Technical Support
Support for all network types
24/7 Network Operations Center (NOC)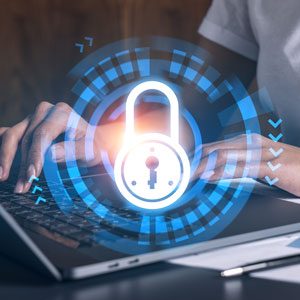 Cybersecurity & Compliance
Enough is not enough anymore. Our proactive approach to cybersecurity will protect your company from the always-evolving threat landscape.
Our Cybersecurity & Compliance includes: 
Monitoring, Maintenance, and Technical Support
Data security and regulation compliance
24/7 Security Operations Center (SOC)
Perimeter Security
Wireless as a Service (WaaS)
Firewall as a Service (FaaS)
Cloud Firewall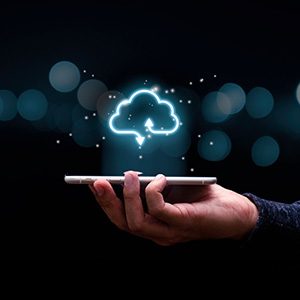 Cloud Services
Our Microsoft certified engineers are here to help you make the most of your Azure experience. 
Our Cloud Services include: 
Azure Networking
Virtual Desktops
Virtual Servers
Application Hosting
QuickBooks
SAGE
Microsoft 365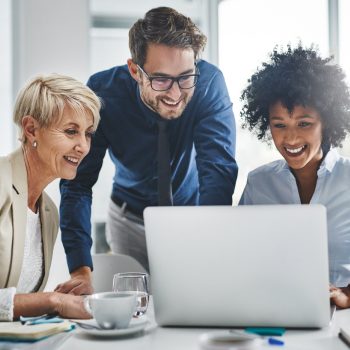 Consulting & Advisory Services
We'll guide you to the best fit and most pragmatic, business technology and automation solutions for your business. We'll even track your company's progress against set KPIs. 
Our Consulting & Advisory Services include:
Virtual CIO 
Strategic, forward looking IT Plan  
Network design and engineering 
Key performance indicators and metrics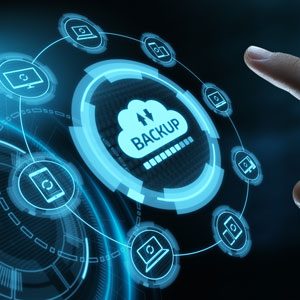 Backup & Disaster Recovery Planning
No organization is invincible. In case of an adverse event, make sure you have a plan so you can get back online without skipping a beat.
Our Backup and Disaster Recovery Planning includes: 
M365 Backup
Azure Backup
Office Network-to-Azure Disaster Recovery (e.g., Azure Site Recovery)
Office Network-to-Cloud Backup
Frequently Asked Questions
Managed IT Services is outsourcing your technology. It's hiring a company outside your organization to monitor and manage your IT environment and systems. Typically, managed IT services will take care of your hardware, software, backups, cybersecurity, cloud environments, and licensing and offer strategic IT guidance so that your IT investment aligns with your business needs and goals.
Our pricing is based on which IT Services you actually need, meaning they are customized per client, giving you a predictable and flat monthly fee. Our Service Level Agreement (SLA) outlines what's included in your flat monthly fee and our transparent billing gives you a full list of all services every billing cycle.
You contact our help desk. Our stateside, in-house support team is just one call or email away. They'll collect more information on the issue and create a ticket. The ticket will be assigned a priority to one of our engineers for resolution. Priority is based on the degree to which it impacts your work. During the process, we'll keep you updated on the issue's status. If there are other steps that need to be taken or the ticket is resolved, we'll let you know. If the issue is more complex, we'll bring in subject matter experts to address it. Our support team is available during standard business hours (8:30am-5pm) though we do offer emergency support 24/7/365. Contact us to learn more.
You get to keep them! If you already have internal IT teams and resources, check out our Co-Managed IT Services page. This outlines how we work with organizations that already have technology resources.
It's important to keep in mind that almost every business depends on technology to deliver its products and services and will require IT help at some point. The biggest thing to consider is what your actual IT needs are today and what you'll need in the future. Then, figure out how much it will cost to hire a full-time IT employee versus outsourcing. There are pros and cons to each one depending on what your IT needs are.
In general, if you are having ongoing IT issues across different areas of your technology, are struggling to attain more efficient workflows, higher levels of production, and reduce your cybersecurity risks, you'll need to outsource. Managed IT Services providers (MSPs) have a whole team at their disposal to address your IT issues and manage your environment.
As you probably already know, different industries are required to meet regulatory requirements. We're familiar with compliances across several industries including manufacturing, financial services, healthcare, and nonprofits.
In addition, if you have cybersecurity insurance, we can make sure that you meet the technical requirements required to receive coverage in the case of an incident.
It depends. If you already have internal IT staff, then probably not. If this is the case, learn more about our Co-Managed IT Services here.  If you don't have any internal IT resources and are looking to outsource all of your technology, you'll need more IT services. Though it may be tempting to pick and choose services like it's an a la carte menu, please keep in mind that it's nearly impossible to deliver, monitor and maintain a safe, reliable IT environment and systems with this approach.
The reason is that technology systems are interlocking. This means they all work together to strengthen each other as a whole. If you only invest in one component of your IT program, you'll be underserved and resourced in other areas. For example, if you only invest in cybersecurity and not in updating your infrastructure, cloud services, and advisory services, you will be protected, but you'll lack the tools and guidance to properly grow your business and vice versa.  To succeed in any industry in today's world, you'll need both stable AND secure technology.
If you're looking for more information on what it's like working with us, please email us at info@decisiondigital.com. We'll happily connect you with our references so you can learn more about our IT approach and business relationships.
"Decision Digital has become a trusted mentor and subject knowledge expert to many. They freely share their knowledge without expectation of anything in return. Bottom line we're a better business, and I'm a better person, because of Decision Digital."
Donald J. Bugos | President, Communication System, Inc.
"Decision Digital has become a trusted mentor and subject knowledge expert to many. They freely share their knowledge without expectation of anything in return. Bottom line we're a better business, and I'm a better person, because of Decision Digital."
David Anderson | President, Communication System, Inc.
"Companies tend to only complain about IT once things go wrong, but we should also take the time to recognize good IT service. The attitude and politeness of all the Decision Digital employees, that I've dealt with, have always been very good."
Mariano De Medina | Buiness Manager, Vericor Power Systems
"You have a great staff. Well versed in the IT side of things. Very professional. We certainly have learned a few things."
Keith Studt | Owner, ITC Communications
"As an institutional financial advisory firm managing several billion in assets, having an IT consultant who we can rely on to guide us in our growth is essential. Decision Digital fills this need with a host of experienced professionals who are forward-thinking and proactive. Decision Digital from understands our business and our regulations, working as a partner to accomplish best practices for our IT needs."


Angela Karwoski | Director of Operations, Shapiro Capital Management
"I saw Pat Riley speak and the Performing Arts Center in Anchorage when I was in fifth grade. He had a blend of humor, intensity, honesty, and intelligence that was fun to watch. You have that also. That's a gift a lot of people WISH they had."
Marcus McNall | Senior Sales Specialist, ConnectWise
"Connecting with you and Decision Digital was the most important piece of our success. You are a smart and thoughtful consultant, and you have a wonderful way of teaching and translating information to many audiences. I'll continue to be a Decision Digital champion."
Nancy Sestak | Director of Advancement Operations, The Westminster Schools
Get REAL IT RESULTS with the right tech partner