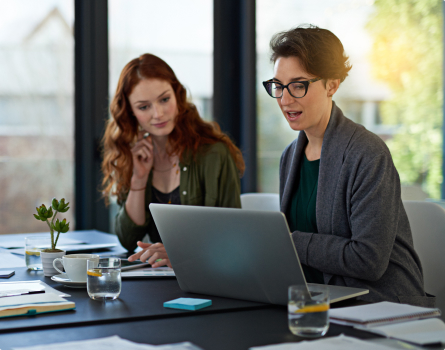 Control Your Azure Costs. 
Better Your Performance and Visibility.
With Azure Spend and Resource Optimization (ASRO) services, you can save up to 40%. It's time to accomplish more with less.
Here's what we know about the Cloud: Cloud costs are higher than they need to be with performance often slow. We want to stop this overspending with a proven Cloud solution that addresses:
Removing unused and resizing underused resources
Reducing consumption with autoscaling and auto showdown
Reserving instances for steady workflows
Reviewing and managing spend via budgets and alerts
As your end users move their workloads and data from on-premises environments to the public and private clouds, performance, cost, and security suffers. End users end up struggling with wasted time, poor productivity, and line-of-business applications that don't accomplish what they need to.
By aligning your resources with actual company needs, you'll quickly and easily reduce your Azure spending without sacrificing scalability. Yes, you could even save up to 40% or more off your current cloud costs.
Decision Digital's Azure Spending and Resource Optimization (ASRO) solution is the best strategy you need to reduce costs while improving performance.
Frequently Asked Questions
Managed IT Services is outsourcing your technology. It's hiring a company outside your organization to monitor and manage your IT environment and systems. Typically, managed IT services will take care of your hardware, software, backups, cybersecurity, cloud environments, and licensing and offer strategic IT guidance so that your IT investment aligns with your business needs and goals.
No. Only a portion of the information is available in the Azure Advisor. The rest is buried in logs and KPIs. If you do not have in-depth knowledge and experience with Azure cloud services, you risk making a costly mistake. For example, since the goal is to cut costs, it makes sense at face value to choose the cheapest resource option.
However, if you select this option, your performance will slow down dramatically because you'll be using older servers. Since you pay by usage (aka time), slower performance translates into higher costs. You'll end up paying more for worse performance. Managing Azure resources to minimize your costs requires a delicate balance and nuanced understanding of the cloud environment and features.
Managing Azure resources can be tricky, and many IT providers don't offer this solution because they lack the expertise and knowledge to help your organization manage this. We have a proven process that minimizes your costs and creates an environment that gives you the best performance for your company.
Get REAL IT RESULTS with the right tech partner